Carry out an independent survey
Meet with the loss adjusters on your behalf
Make certain all the correct reinstatement works are agreed
Carry out the repairs to YOUR satisfaction
Invoice your insurer directly
All our claims restoration services are FREE
How home insurance restoration works
Tangible's simple process
You suffer buildings damage and need to make a claim
Call Tangible Building Solutions and talk to one of our expert claims advisers. We will come and inspect the damage.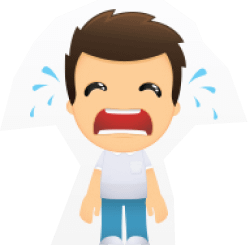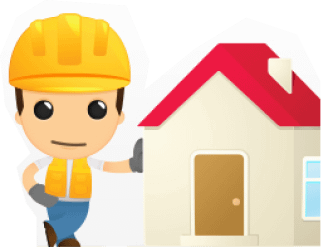 We will assess the damage
One of our experienced claims managers will visit you, at your convenience, to assess the damage.
We deal directly with your insurer
Tangible will send your insurer a full damage report and quotation and deal with them directly on your behalf.
We negotiate on your behalf
We will meet the insurers' loss adjuster at the property, and negotiate the maximum claim on your behalf.
We carry out the repairs
The Tangible building team will carry out all of the required repair works to your complete satisfaction.
We will invoice your insurers
Once work is completed to your complete satisfaction, Tangible will invoice your insurer.
We do not charge your policy excess
Commissioning us will remove any excess that you are liable for.
Complete this form and we will call you straight back
Call us now to discuss your claim and the services we offer
We act on your behalf in all dealings with insurers
By using this form you agree with our Privacy policy
By using this form you agree with our Privacy policy
Flood Damage
Are you a Landlord with a property that has suffered water damage? Have you had a
Flood Damage
We received a call in the office recently from a director of a Letting Agent; she
Flood Damage
Leaks in Bathroom The most common leaks we see in bathrooms are from the feed pipes
"I used Mark and the team to help us navigate an insurance claim following significant water damage to my property. Mark and his team were helpful and responsive providing constructive useful advice throughout the process, If people I like asked for advice in the same situation I faced - I would send them to Mark."
"I can not thank Tangible Building Solutions enough. They dealt with 2 of my claims for water leak and both were successful. Very professional and experienced, they kept updating me on every step of my claim. They helped me so much and I don't think I would be successful without their help."
"After initially being told by my insurance company that I do not have a valid claim, I found Tangible Solutions. Once they were involved, the claim progressed to my satisfaction. I cannot recommend this company highly enough. Keep up the great work guys!"
"After a major water leak that ruined most of our downstairs they jumped right into action to get the claim process underway, arranging drying services and handling all contact with our insurers (who as to be expected were not super helpful!). They constantly chased for a quality resolution and managed to get us a claim payment much higher than initially offered by the insurer!"
"Excellent work from TBS, constant chasing the insurers, constant updates, I definitely would not have had the energy to do this myself so they have been really helpful in achieving results. Special thanks to Jack Porter for excellent service."
"Tangible is the most helpful and honest insurance company I have ever dealt with . They are professional, friendly and most importantly care about their customers. Mark and his team always responded quickly to my questions and concerns. I highly recommend them."